SEASONS | Spring is back!
SEASONS | Spring, previously known as Asia's Fashion Jewellery & Accessories Fair – March, is making its comeback, and it is brimming with fresh energy and excitement! After a prolonged break, this B2B fair is once again taking its rightful place as Asia's premier marketplace for fashion jewellery and accessories, with a particular emphasis on collections that are poised to dominate the Fall/Winter seasons of 2024 and 2025.
Taking place from 28 February to 2 March 2024 at the AsiaWorld-Expo (AWE) in Hong Kong, SEASONS | Spring is gearing up to showcase product introductions covering a wide range of categories, including Costume & Base Metal Jewellery, Stainless Steel Jewellery, Natural Materials Jewellery, Fashion Accessories, Curated Collections from Independent Designers, Display & Packaging, and Fashion Jewellery Materials – all at competitive wholesale prices.
Get ahead of the competition with the best sourcing opportunities at SEASONS | Spring 2024. Don't miss out!
Fair Dates & Opening Hours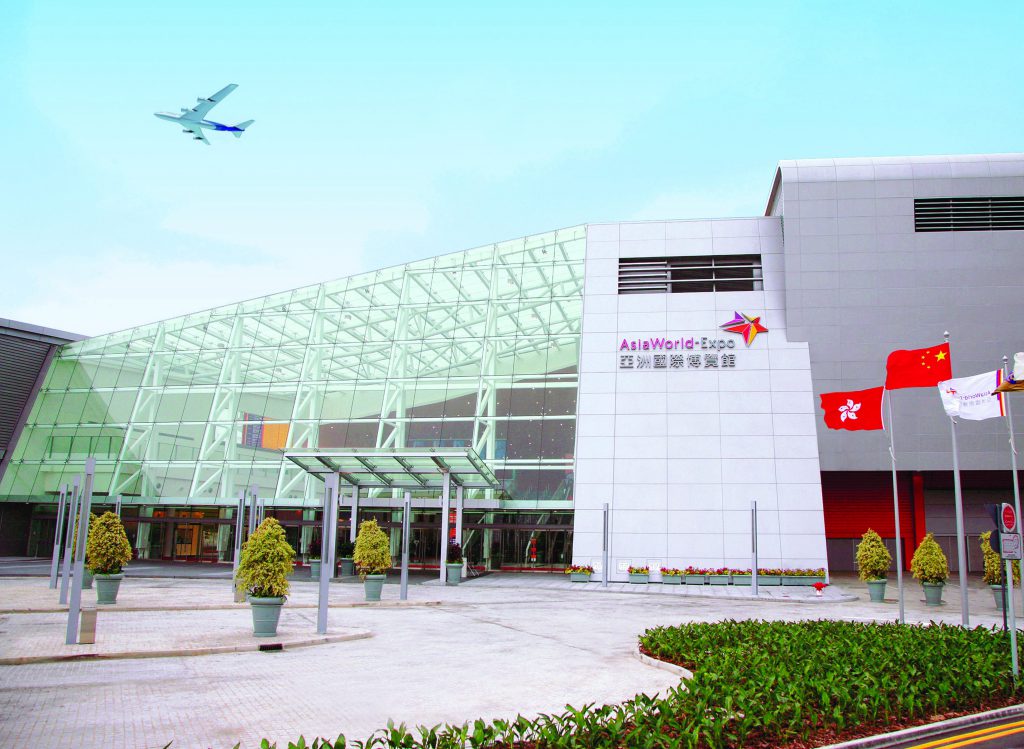 Hall 3 & 6, AsiaWorld-Expo (AWE)

28 / 2 – 1 / 3 / 2024

10:00 - 18:00

2 / 3 / 2024

10:00 - 17:00
AsiaWorld-Expo • Hong Kong (AWE), Hall 3 & 6
Hong Kong International Airport, Lantau Island, Hong Kong
*Registration counters will be closed 30 minutes before the fair ends
Venue
Hong Kong Convention and Exhibition Centre
Profile of Exhibits 
A glamorous range of products will be presented at the Fair.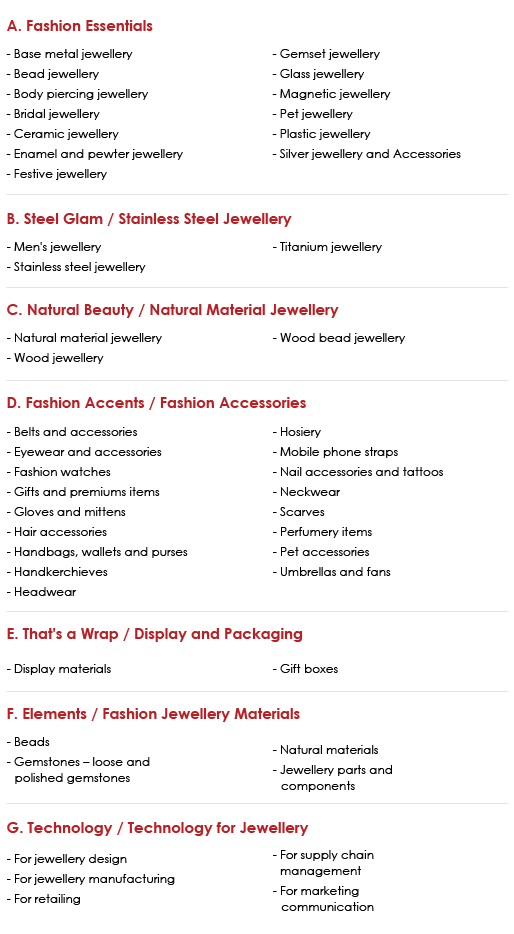 – Base metal jewellery
– Bead jewellery
– Body piercing jewellery
– Bridal jewellery
– Ceramic jewellery
– Enamel and pewter jewellery
– Festive jewellery
– Gemset jewellery
– Glass jewellery
– Magnetic jewellery
– Pet jewellery
– Plastic jewellery
– Silver jewellery and Accessories
B. Steel Glam / Stainless Steel Jewellery
– Men's jewellery
– Stainless steel jewellery
C. Natural Beauty / Natural Material Jewellery
– Natural material jewellery
– Wood jewellery
D. Fashion Accents / Fashion Accessories & Fashion Jewellery Materials
– Beads
– Belts and accessories
– Eyewear and accessories
– Fashion watches
– Gemstones – loose and polished gemstones
– Gifts and premiums items
– Gloves and mittens
– Hair accessories
– Handbags, wallets and purses
– Handkerchieves
– Headwear
– Hosiery
– Jewellery parts and components
– Mobile phone straps
– Nail accessories and tattoos
– Natural materials
– Neckwear
– Scarves
– Perfumery items
– Pet accessories
– Umbrellas and fans
E. That's a Wrap / Display and Packaging
F. Elements / Fashion Jewellery Materials
– Beads
– Gemstones – loose and polished gemstones
– Natural materials
– Jewellery parts and components
G. Technology / Technology for Jewellery
– For jewellery design
– For jewellery manufacturing
– For retailing
– For supply chain management
– For marketing communication
– Base metal jewellery
– Bead jewellery
– Body piercing jewellery
– Bridal jewellery
– Ceramic jewellery
– Enamel and pewter jewellery
– Festive jewellery
– Gemset jewellery
– Glass jewellery
– Magnetic jewellery
– Pet jewellery
– Plastic jewellery
– Silver jewellery and Accessories

B. Steel Glam / Stainless Steel Jewellery
– Men's jewellery
– Stainless steel jewellery
– Titanium jewellery

C. Natural Beauty / Natural Material Jewellery
– Natural material jewellery
– Wood jewellery
– Wood bead jewellery

D. Fashion Accents / Fashion Accessories
– Belts and accessories
– Eyewear and accessories
– Fashion watches
– Gifts and premiums items
– Gloves and mittens
– Hair accessories
– Handbags, wallets and purses
– Handkerchieves
– Headwear
– Hosiery
– Mobile phone straps
– Nail accessories and tattoos
– Neckwear
– Scarves
– Perfumery items
– Pet accessories
– Umbrellas and fans
E. That's a Wrap / Display and Packaging
– Display materials
– Gift boxes

F. Elements / Fashion Jewellery Materials
– Beads
– Gemstones – loose and polished gemstones
– Natural materials
– Jewellery parts and components

G. Technology / Technology for Jewellery
– For jewellery design
– For jewellery manufacturing
– For retailing
– For supply chain management
– For marketing communication

A Truly International Marketplace 

Buyers Attending by Region
| | |
| --- | --- |
| Region | Percentage |
| Asia-Pacific (excluding Hong Kong region) | 52% |
| Europe | 17% |
| Hong Kong region | 17% |
| Middle East, Africa and Others | 6% |
| North, South & Central America | 8% |
(Statistics of the 2019 edition of SEASONS | Spring, previously known
as Asia's Fashion Jewellery & Accessories Fair – March)
Trade Buyers' Nature of Business
| | |
| --- | --- |
| Business | Percentage |
| Fashion Jewellery / Accessories Designer | 10% |
| Mail Order House/ E-Tailer / Related Institute / Association | 2% |
| Manufacturer / Supplier | 15% |
| Retailer / Buying Agent / Department / Chain Store | 29% |
| Wholesaler / Importer / Exporter | 44% |
(*The above figures are based on the answers received only from buyers who responded to our survey during the 2019 edition of the show.)
A Truly International Marketplace
Buyers Attending by Region
| Region | Percentage |
| --- | --- |
| Asia-Pacific (excluding Hong Kong region) | |
| | |
| | |
| Middle East, Africa and Others | |
| North, South & Central America | |
(Statistics of the 2019 edition of SEASONS | Spring, previously known
as Asia's Fashion Jewellery & Accessories Fair – March)
Trade Buyers' Nature of Business
| Business | Percentage |
| --- | --- |
| Fashion Jewellery / Accessories Designer | |
| Mail Order House/ E-Tailer / Related Institute / Association | |
| | |
| Retailer / Buying Agent / Department / Chain Store | |
| Wholesaler / Importer / Exporter | |
(*The above figures are based on the answers received only from buyers who responded to our survey during the 2019 edition of the show.)